[DANBURY, 10 OCTOBER 2023] – BlueCrest, a leader in innovative postal and parcel automation solutions, is proud to announce the expansion of the BlueCrest Strata cloud-based platform with two new offerings; BlueCrest Strata Sphere — a comprehensive mail production reporting software designed to transform the way businesses manage their mail production operations, and BlueCrest Strata Output Manager a robust solution that provides any-to-any print stream transformation and management.

As businesses continue to evolve, operational efficiency remains a driving force. By expanding our cloud offerings, we are equipping our clients with scalable, rapid-deployment solutions that address today's business challenges more effectively and require simpler maintenance.
Carl Amacker
CMO, BlueCrest
BlueCrest Strata Sphere marks a significant leap forward in mail production reporting, offering an unparalleled level of visibility and control. This platform isn't just about streamlining processes; it's about empowering organizations to make informed decisions, enhance customer experiences, and achieve big goals", said Amacker. BlueCrest Strata Output Manager is a testament to our commitment to client success by moving our industry-leading transformation and print stream enhancement software to the cloud. "With the power of real-time document processing and any-to-any print stream transformation, this software empowers businesses to optimize their workflows across different output formats and print devices, ultimately enhancing productivity and customer satisfaction."
Smarter Mail Production, Enhanced Efficiency
In today's fast-paced business landscape, operational efficiency is paramount. The BlueCrest Strata Sphere software empowers organizations to gain a 360-degree view of their print and mail production operations. Through a secure, cloud-based platform, users can effortlessly monitor job workflows, track mail pieces, manage postage, and maintain a proof-of-process record—all through an intuitive and accessible dashboard available from anywhere. This cutting-edge solution provides real-time insights, streamlined workflow management, and unparalleled visibility into mail production processes.
BlueCrest Strata Output Manager has been reimagined in the cloud to elevate operational efficiency across diverse environments. This proven software offers the ability to automate workflows and enhance printstreams, supporting a wide range of output formats and print devices. Real-time document enhancement and print stream transformations let users seamlessly convert documents from any format to another, simplifying complex workflows.
Operational Data On-Demand
The cloud-based architecture of BlueCrest Strata platform offers real-time access from anywhere.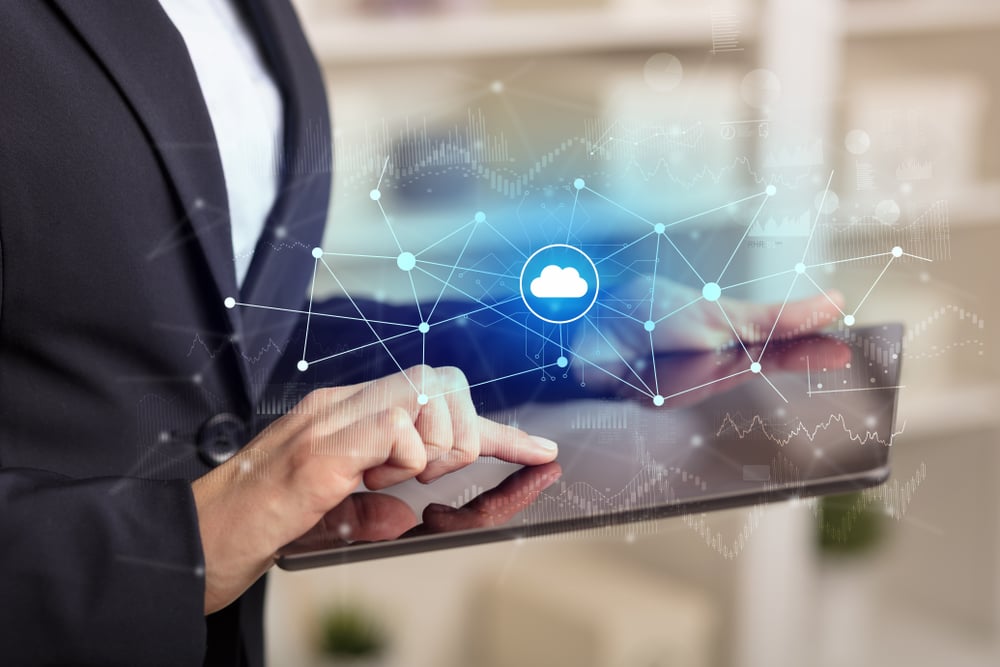 Seamless Transition to the Cloud
BlueCrest Strata platform simplifies software integration through its single, cloud-based platform delivered in a modern interface. Organizations can effortlessly embrace cloud computing benefits, including enhanced security, compliance, and agility, all without IT resource burdens.
Complete Solution Ecosystem
BlueCrest Strata was purposely built for the cloud and features the same browser-based interface. A centralized user management system spans across all offerings.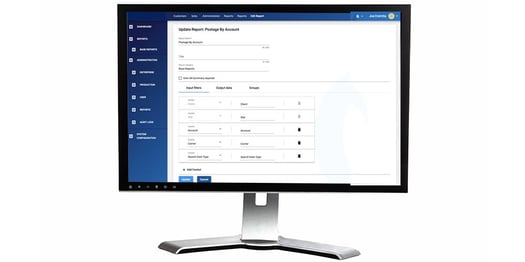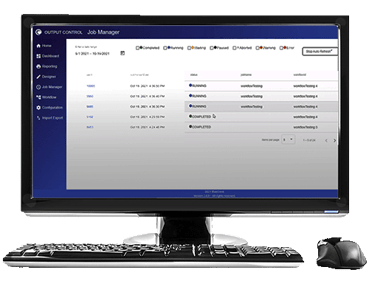 The "BlueShirt Excellence" Promise
At BlueCrest, our client-centered approach ensures your business goals become our objectives. Our service commitment goes beyond fixing machines—it's about strategizing for success. Our service technicians, engineers, and support teams collaborate to ensure your people, process, and technology work seamlessly.
About BlueCrest: BlueCrest is a pioneering force in postal, parcel, and communication solutions, driving innovation in the digital era. With a focus on operational efficiency, customer experience, and technology integration, BlueCrest empowers businesses to achieve success through streamlined processes and meaningful connections from data through delivery.