A Name You Can Trust
BlueCrest was born in July 2018, when the current company broke off from Pitney Bowes to form an independent corporation dedicated to mail sorting and parcel automation solutions. We represent over 100 years of experience in finding solutions to reduce the complexities surrounding the mail and parcel industries.
The company blends a tradition of global leadership with a fresh, dynamic approach. We pride ourselves on our nimble and responsive processes. The BlueCrest team brings not only the expertise and services you've known us for, but also new capabilities with customized solutions fueled by collaboration, a commitment to security, and a passion for efficiency. We are dedicated to our client's success.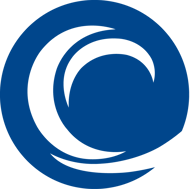 These values are reflected in our name:
Blue represents tradition and trust. It embodies our history as part of Pitney Bowes, leading the industry with enterprise print, mail, and customer communication solutions.
Crest represents a new, independent company poised to drive innovation. We are passionate about helping our clients accelerate their growth.