BlueCrest, an industry-leading global technology provider and supplier of a comprehensive line of enterprise software, printers, inserters, sorters, and parcel solutions, has today announced that it will showcase a full range of digital and physical print, mail, and software solutions at Print 19 in Chicago, IL. These industry-leading solutions help businesses of all sizes optimize their print-to-mail operations, improve integrity and compliance, and drive growth. BlueCrest will unveil the launch of a premier inserting solution, the Epic Direct Mail, which won a Red Hot Technology Award alongside the Clarity Optimizer software solution.
Featured at the booth will be BlueCrest's two Red Hot Technology award winners, including:
Clarity Optimizer – The Clarity Optimizer delivers the ability to achieve optimal equipment performance and improved operational effectiveness and productivity. By providing an in-depth, data-informed understanding of the interaction between people, products, and processes. Clarity Optimizer enables clients to improve throughput, and productivity, and unlock new capacity all while maintaining output quality. Clarity uses the Microsoft Industrial Internet and Power BI to drive its operational intelligence capabilities.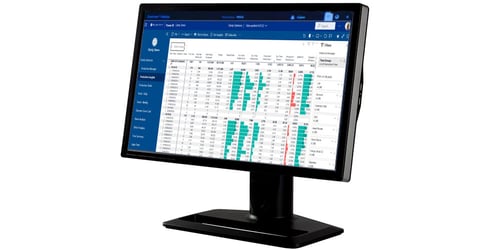 Epic Direct Mail – Built on the proven platform of the industry-leading Epic, BlueCrest's new Epic Direct Mail is a premier inserting solution designed for direct mailers. A multi-format solution, the Epic DM offers some of the highest net good pieces-per-hour in the industry and can process a wide range of applications, with unprecedented material tolerance at speeds up to 24,000 cycles per hour. This solution was built with ease of use in mind and requires no dedicated set-up technicians. It also features a full, automated changeover, allowing clients to switch between envelope formats in less than two minutes, as well as job recall, which makes moving from one job to the next easy and predictable.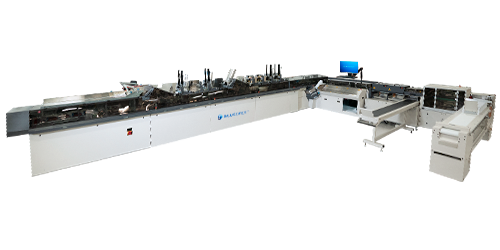 BlueCrest will also feature the following industry-leading solutions:
Epic inserting system – An award-winning high-speed, multi-format inserting solution recognized for cost-effective, high-yield transactional mail processing, will showcase the new

Plus speed enhancement

delivering the ability to process mail up to 14% faster with the Plus speed enhancement. With this enhancement, Epic now processes letter mail at speeds up to 24,000 pieces per hour and flats up to 16,000 pieces per hour to help print and mail providers improve operational efficiencies and pursue more profitable service level agreements.



Pulse inserting system – Improves accuracy and efficiency with proven high-integrity processing for short-run and manual jobs. The new output configuration is a more efficient and logical workflow for single-operator work cells, that helps reduce the time between jobs and lower operational costs per mailpiece for smaller jobs.

AcceleJet printing and finishing system – The

AcceleJet

provides high-quality color output at a cost comparable to monochrome toner to help mid-sized print and mail service providers get all of the benefits of color printing. Featuring variable print modes and finishing options, the AcceleJet allows you to consolidate more types of color jobs on a single platform. It also meets color critical requirements and SLAs printing at up to 328 feet per minute (100 meters) to produce up to 716 letter-size impressions per minute. For applications that require custom or specialized finishing, take advantage of new modular options that can be configured to solution-specific client needs.

BlueCrest Output Manager software – Delivers flexible print stream transformation, centralized resource management, and output device independence necessary to optimize print and mail workflow for improved operational performance. With the latest enhancements, BlueCrest

Output Manager

now offers:



PDF pre-flighting, correction, and optimization allow clients to create a high-speed, print-ready PDF that maximizes printing efficiency for high-volume printing systems, such as our BlueCrest

IntelliJet

printing system family
Robust Workflow Engine and Designer making it easier to align new and changing business requirements with the application, data, and infrastructure for the delivery of digital and physical communications.
Centralize Configuration and Change Management to automate and control processes and service levels using automated workflows, provisioning, and change management.
Job Manager, Auditing and Reporting centralized, real-time job status data and logging to reduce the time and effort to remedy issues with a complete audit trail from every integration point.



Output Enhancement – Printstream re-engineering software allows users to modify print-ready documents such as adding barcodes for integrity and tracking to support audit compliance, and enhancing with color or personalization. Update documents without changing the underlying legacy business application. We re-engineer the printstream making changes at the end of the production process to ensure document-production integrity end-to-end.


Enterprise Manager – Provides output management across multi-site, multi-tenant environments. Includes centralized resource management, workload balance, disaster recovery support, and encryption for greater efficiency and control across your organization.

OfficeMail – Move desktop-produced communications to the production environment for greater speed, accuracy, tracking, and cost savings.

Clarity solutions – Help print and mail operations drive greater operational performance, higher profit margins, and stronger business results through powerful real-time insights and predictive analytics. With an intelligent view into the interaction between machines, jobs, and operators, operations can now quickly access actionable insights to increase asset availability, drive productivity, and optimize yield and quality. Clarity includes the following applications:



Clarity Advisor

–

Provides real-time insights and predictive analytics that enable our global service experts to make informed decisions and proactively resolve performance issues before they occur to keep your operation running smoothly.


Clarity Optimizer – Helps drive maximum efficiency and cost savings. It enables predictive course correction using quick, efficient drill-downs to current and historical production data, analytics and trends, comparisons to industry benchmarks, and correlation with other data, to enable print and mail operations to address critical issues faster and measure results for continuous improvement.


DirectView – This on-premise solution enables operations to have the real-time critical insight needed to track inserter and printer productivity and maintain optimal performance.

DirectView

for BlueCrest inserters tracks idle time, service time, machine and application type, and reconciliation initiatives to enable production managers to proactively implement adjustments to ensure the attainment of inserter workcell operational goals. New

DirectView Print Data

lets operations monitor critical production print metrics in order to optimize IntelliJet printing system utilization, improve performance, gain job-level insight, and manage paper and ink usage.


DirectView Scheduler

– A joint partnership with EFI Printflow to integrate a print and mail workflow into a proactive/dynamic scheduling and capacity management platform.

DFWorks – A comprehensive suite of software that delivers: real-time job tracking and workflow for SLA attainment; historical mailpiece production information for proof-of-process reporting; individual client job tracking for proof of processing; automatic inserter job setup and insert plan management for improved efficiency; postage chargeback accounting and funds management; and tray level postal manifest creation in mixed weight manifest environments.


High-speed mail and parcel sorting solutions, such as the

Vantage

high-speed letter sorter, help reduce operating costs and improve productivity. Speak with a sortation solution expert to uncover ways to automate more and lower postage costs.
About BlueCrest
BlueCrest, formerly the Document Messaging Technologies (DMT) division of Pitney Bowes, is an independent technology company with a long tradition of global leadership in enterprise print, mail, and customer communications. With a comprehensive line of printers, inserters, sorters, and parcel solutions—and a renewed commitment to providing innovative software — BlueCrest serves clients around the world. For more information visit www.bluecrestinc.com.