Drive continuous improvement with data collected from the inserting systems to help measure and manage the root cause of productivity losses.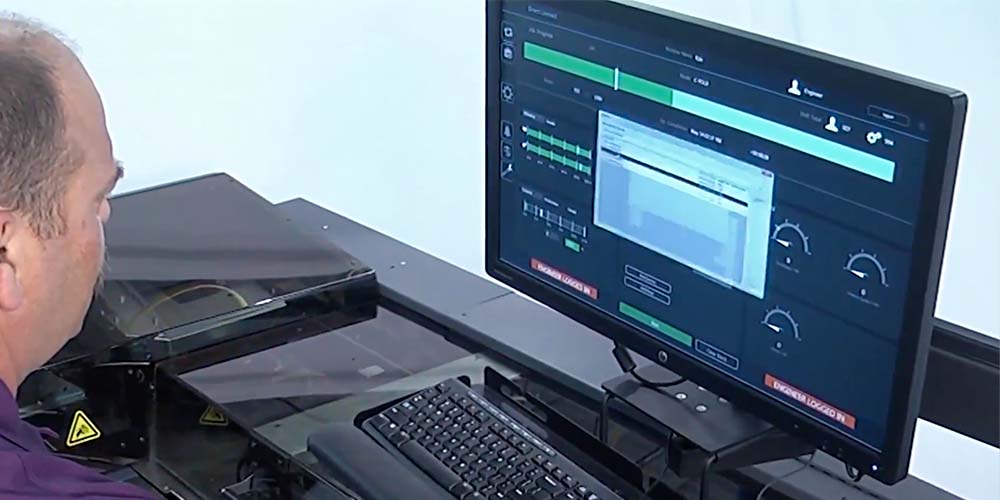 With the ability to accurately track machine stops, operator stops, idle time, setup time, and unscheduled downtime, operations will have an accurate representation of their true operational efficiencies.
Continuous improvement initiatives can then be focused on reducing production losses and increasing runtime and asset utilization.
Ideal for managers, the DirectView Dashboard consolidates the real-time production status from each inserting system and displays a color-coded status of every job, machine, and shift on your production floor.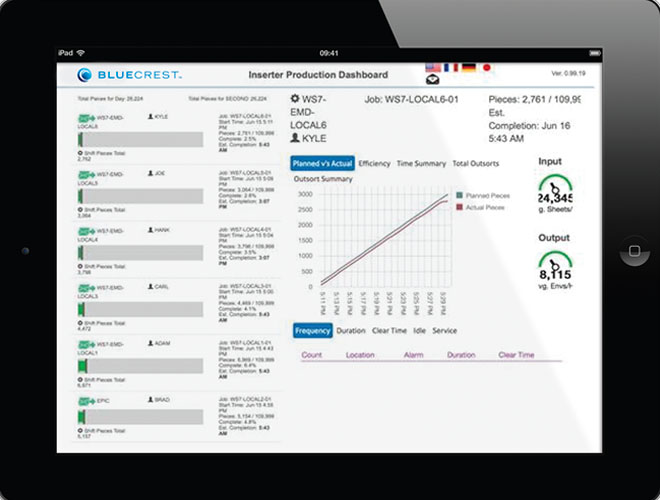 Accessible anywhere and anytime via a computer or mobile device to quickly see the status of their operation

Proactively monitor, respond, and adapt to changing operational conditions using alerts.
Provide inserter system operators with a simple dashboard to see how current work cell performance measures up against operational goals.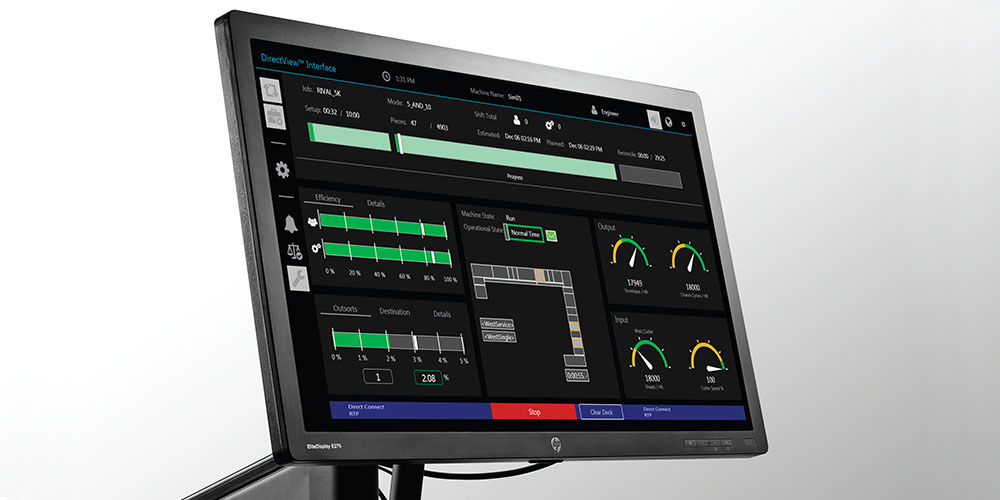 The easy-to-read, color-coded display and job progress bar make it simple for operators to be highly productive in correctly setting and tracking runs within the inserter work cell.

Goals are measured against real-time productivity and efficiency metrics such as out sorts, job and shift progress, and alarms.

Configurable alerts allow immediate corrections to avert processing slowdowns.

Initial service requests directly with real-time data captured — and forwarded — for decisive action.