DANBURY, Conn., February 26, 2019 --- BlueCrest, a global technology provider of innovative, secure, and agile solutions, today announced multiple enhancements to the IntelliJet 20 HD Printing System that deliver greater performance and value. The enhancements include the integration of several recently announced innovations from its partners, HP and Hunkeler. BlueCrest's clients will be among the first to take advantage of HP's new Smart Mode Suite and MICR technology as well as Hunkeler's new Roll Splicer RS8 and Turret Rewinder TR8, all from the IntelliJet 20 HD platform. Additionally, a new Inline Primer unit is now available for the IntelliJet 20 HD that runs at a top-rated speed of 152 meters per minute.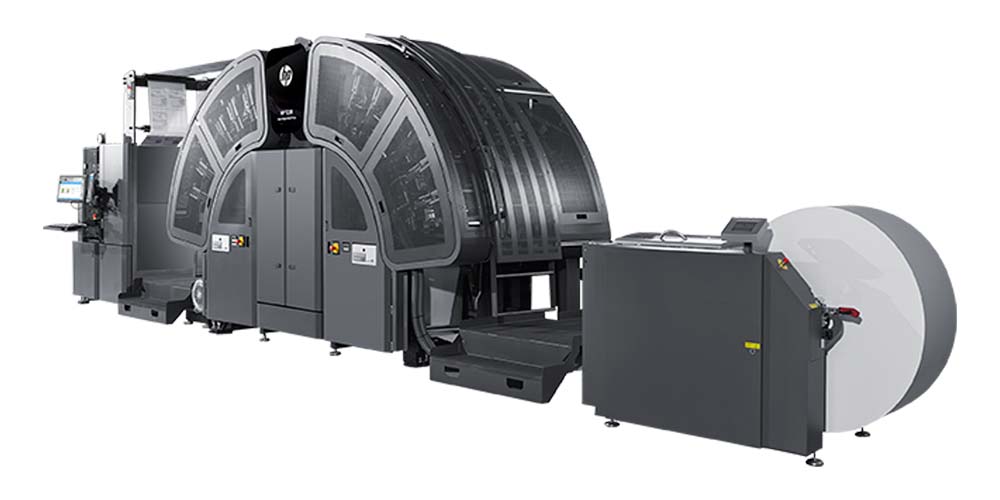 "Once again, BlueCrest is able to demonstrate the power of upgradability of our high-volume printers that allows for future growth and expanded capabilities for our clients," said Grant Miller, President and CEO at BlueCrest.

By partnering with the industry's best, we are able to bring greater innovation and value to our clients without lost time and productivity, high costs, and operational disruptions of a traditional 'forklift' upgrade. Industry-leading upgradeability, print quality, and productivity are why clients choose IntelliJet.
Grant Miller
President & CEO, BlueCrest
Using the Hunkeler Roll Splicer RS8 and Turret Rewinder TR8 with the Intelligent 20 HD allows production print-to-mail operations to maximize the throughput of the printing process by eliminating the need to stop the press to change a roll of paper. Additionally, if the mail handling requires rolls sooner to meet demanding SLAs, the Turret Rewinder can produce smaller, more frequent rolls to serve a number of inserters, thus shrinking the elapsed time for mail piece completion.
The new HP Smart Mode Suite not only supports a multi-roll print mode, but there are also new capabilities to pause and resume without paper waste and control variable speed for finishing slowdowns or operator print quality checks.
For markets where MICR printing remains strong, introducing MICR capabilities to HDNA presses improves performance over non-HDNA presses by 25 percent. The new Inline Primer speed matches the IntelliJet 20 HD and enables onboarding of offset-coated media as part of the mix of applications the system can support resulting in lower media costs, an expanded colour gamut, and higher optical density.
Last year, BlueCrest grew its install base of production print solutions by 34 percent year-over-year and client page volume increased by 30 percent. As a leader in the transactional print and mail market, BlueCrest has solutions to optimize the end-to-end workflow and drive maximum efficiencies across the operation.
>BlueCrest – Where Message Meets Momentum
BlueCrest, formerly the Document Messaging Technologies (DMT) division of Pitney Bowes, is an independent technology company with a long tradition of global leadership in enterprise print, mail, and customer communications. With the industry's most comprehensive line of printers, inserters, sorters, and parcel solutions – and a renewed commitment to providing innovative software – BlueCrest serves clients around the world. For more information visit www.bluecrestinc.com.