DANBURY, Conn., May 20, 2020 --- BlueCrest is today announcing Output Enhancement Visual Editor software. As a new enhancement to BlueCrest's Customer Communication Suite of products, this new software will help make Mail Service Providers (MSPs) and Enterprise mailers more productive and more competitive through a more flexible and agile user interface and product setup. When combined with BlueCrest's leading industry knowledge and comprehensive end-to-end print and mail solutions, clients can greatly enhance their Total Cost of Ownership (TCO) through complete solution integration and service commonality. As yet another example of customer-driven innovation, BlueCrest continues to invest in solutions to help clients take an end-to-end approach to all their print and mail operations.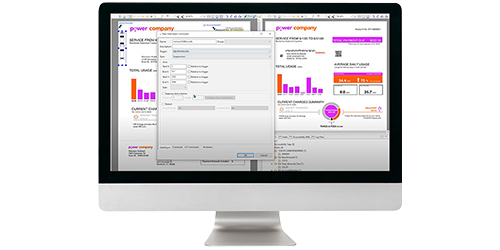 We continue to innovate in response to the needs of our clients. This new software will provide them with new-found agility and flexibility in their mail operations — giving their business an advantage.
Carl Amacker
CMO, BlueCrest
Thanks to an intuitive and modern graphic user interface, clients can simplify and implement application changes on the fly. This allows for greater agility to meet business demands without relying on expensive or scarce IT resources for scripting. For service providers, faster application changes, quicker client onboarding, and streamlined workflow mean they can enjoy a more efficient and more profitable process from start to finish. For in-plants, they now are equipped to respond more quickly to business demands and to improve the customer experience.
Output Enhancement Visual Editor is designed to help clients get more out of their documents and shorten their print windows. This includes extending the lives of legacy documents, updating documents without changing the underlying legacy business application, and re-engineering the print stream by making changes at the end of the production process to ensure document production, integrity, and compliance are met throughout the entire operation.
Additional Features and Capabilities:
This new product will provide all the capabilities of our original Output Enhancement software, and then some. In addition to the modern graphical user interface, clients will gain value-added capabilities including:
Ability to make changes to an application w/o the need to have a computer programmer perform the task.
Visually proof what the output will look like using a multi-panel window layout.
Ability to create a test output from up to 100 pages of input for faster onboarding.
Provides context-sensitive help for text-based configuration files and command references for ease of use.

You can also edit the text-based configuration files with pop-up help and syntax checking.
Optimize PDL/PDFs for printing including the elimination of repetitive graphical elements, standardization of the PDL/PDF's structure, elimination of repetitive fonts with different names, elimination of poorly structured font character sets, and more.
Faster processing and more efficient archiving with minimized PDL/PDF file size.
Prepare individual documents for digital storage and presentation.