4 Things to Look for in a Service Partner
Sophisticated equipment requires sophisticated support. Whether you're talking about printers, sorters or inserters, today's print and mail machines are robust and advanced. These machines need more than a one-size-fits-all approach to troubleshooting, repair and service. They need experienced technicians with thorough training and expertise to deal with the complexity of modern print and mail operating systems. It also helps to have a direct pathway to the engineers who wrote the code for these machines.
That's something you can only get from a service partner who understands the machine inside and out. Here are some qualities to look for in a trusted service partner.
1. A broad knowledgebase
Technicians servicing your equipment shouldn't be limited to their own personal experiences. Those who have learned from hundreds of repairs conducted by their peers and colleagues bring that collective experience to each job.
That knowledgebase ensures that each technician has a deep level of understanding with any given problem on any given machine. As a result, equipment problems are diagnosed and resolved quickly and effectively. The faster repairs happen, the faster machines get back into production, which means cost savings, reduced downtime and no fear of breached SLAs.
2. Data-driven troubleshooting
Machine data and predictive analytics also makes for smarter repairs. Real-time performance monitoring gives technicians and engineers the data they need to make better repair decisions. As a result, they're able to fix the exact issue that's affecting machine performance the first time, eliminating the need for repeat visits.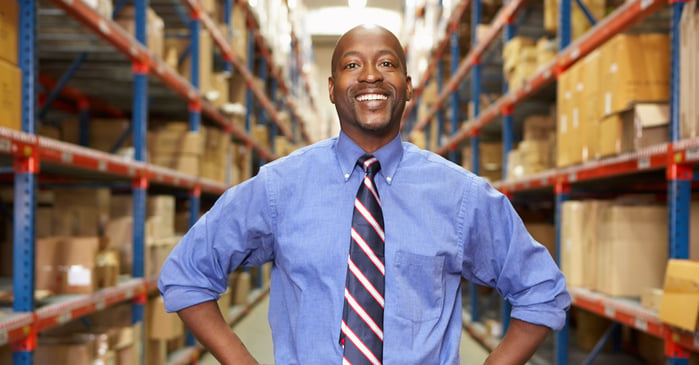 3. Going the extra mile
Finding technicians and engineers who will regularly go above and beyond in service should also be a top consideration. The unexpected can happen, and not all machine break downs are part of a planned downtime. What if that unplanned downtime does not align with your technician's schedule? How can you prevent a backlog of jobs from building up?
Technicians who go the extra mile in providing troubleshooting and repair work after hours or over weekends are a key ingredient for meeting SLAs and running equipment as productively as possible. Being able to meet an SLA in the event of an equipment issue shouldn't have to depend on that issue happening between 9 and 5 on a weekday.
4. A personal touch
Every business will benefit from a customized approach to troubleshooting and repair. Work with technicians and engineers who take the time to actually learn what your specific machines need, opting for pre- and post-repair conversations directly with the customer.
The business-technician relationship should be built on trust and communication. This ensures that problems are actually fixed and further operational enhancements – like new training or software updates – are applied to avoid future problems, root out inefficiencies and drive new levels of productivity. Your technician partner should move in tandem with you; not just when a machine needs to be repaired, but when the business grows, too. If your operation expands to the point of moving to a new facility, you don't want to task just anyone with disassembling, moving and then reassembling your equipment. You want the technicians who know your machines inside and out.
Finding a troubleshooting and repair partner that takes the time to assess your needs in advance; creates an approach customized around pricing, hours and SLA requirements; delivers first-time fix repairs, even after hours or on the weekend; and follows up the next day to ensure that the machine is running efficiently isn't just a "nice to have." It's a business-critical element for any print and mail operation looking to get the most value out of their printers, inserters and sorters.
BlueCrest's troubleshooting and repair teams are uniquely qualified to support our customers' BlueCrest machines and operating systems. Our teams bring the collective experience of hundreds of technicians and engineers to the table, combined with real-time machine monitoring data, to diagnose any issues your printers, inserters or sorters may have, and fix them on the first time out.
We work with you as a trusted advisor and partner, leveraging our years of industry experience to provide a holistic suite of support services. Our technicians meet with you before and after every repair job to craft a customized troubleshooting solution suited to your needs. When it comes to troubleshooting, updating and optimizing BlueCrest print and mail equipment, that's a personalized touch you won't get from anyone else.