(Danbury, CT) – BlueCrest is advancing its position as the industry-leading global technology provider for high-integrity communications solutions by introducing its new Relia-Vote Ballot Manager Software.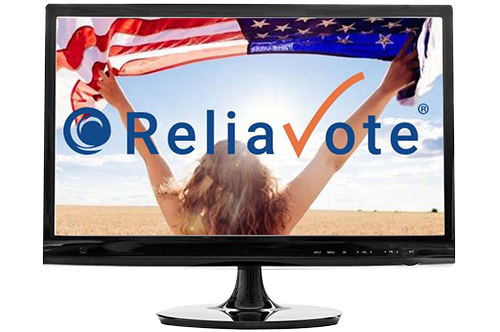 "Vote-by-Mail is not going away, and our new Relia-Vote Ballot Manager Software solution demonstrates our continued commitment to product leadership by delivering even greater automation and security for election officials," said Rick Becerra, Vice President, Sortation Solutions & Strategy.

BlueCrest engineers and product line management are always working on understanding market needs to develop groundbreaking, scalable, and innovative solutions that election officials, service providers, and voters can rely on.
Rick Becerra
Vice President, Sortation Solutions & Strategy, BlueCrest
Continuing to build on the momentum of the 2020 election, BlueCrest is proud to add this product to its already impressive portfolio, upholding the brand's trusted reputation for high-quality, secure, and reliable solutions.
Relia-Vote Ballot Manager Software surpasses requirements for the ballot creation, distribution, and return process. This management software helps provide another level of transparency and awareness into every step of the end-to-end process — from ballot production, distribution, return, and validation. The on-premise (or cloud-based) solution provides elections officials with a simple way to prepare ballots for mailing automation. It also helps them confirm that all requested ballots were sent and delivered — and identifies those voters who returned a ballot, all while maintaining voter privacy and integrity.
The software is available today.
About Relia-VoteTM
Relia-Vote uniquely enables high integrity, tracking, monitoring, inbound signature validation, sorting, and reporting in an automated, secure solution. Relia-Vote incorporates leading BlueCrest solutions for flexible print management software, inkjet printers, inserters with inline envelope printing, content verification, and sortation.
About BlueCrest
BlueCrest is the global leader in enterprise print, mail, and customer communications. With a comprehensive line of printers, inserters, sorters, and parcel solutions—and a renewed commitment to providing innovative software — BlueCrest serves clients around the world. For more information visit bluecrestinc.com/solutions/mail-ballots or BlueCrest's votebymail.com.