Wednesday, October 3 – Chicago, IL – BlueCrest, an industry-leading global technology provider and supplier of a comprehensive line of enterprise software, printers, inserters, sorters, and parcel solutions, has today been awarded the RED HOT Vanguard Breakthrough Award at Print 19. The Clarity Optimizer is one of just seven entrants to gain recognition in the 2019 Vanguard program.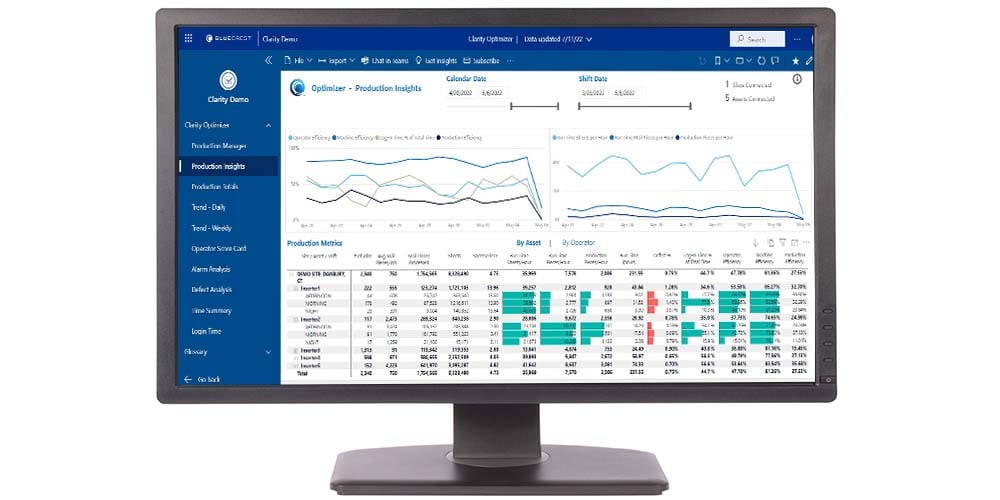 The BlueCrest Clarity Optimizer is a powerful real-time insight and predictive analytic tool that drives operational performance and yields higher profit margins for clients. By providing an intelligent view into the interaction between machines, jobs, and operators, clients can leverage the sensor data from connected systems to help increase productivity, optimize yield and quality, and lower the cost of running their operation. Clarity Optimizer provides complete transparency across the entire print and mail operation, which allows users to maximize efficiencies and cost savings. The tool also allows operators and service technicians to utilize quick, efficient drill-downs to understand the root causes of problems and address critical issues.
Key features of the Clarity Optimizer include the ability to evaluate current and historical production metrics from a single inserting or printing system or across several machines in multiple locations, the ability to easily sort data and use specific metrics pertinent to the operation, access to a flexible cloud solution with on-site deployment options that grow with the client's business, as well as the ability to easily monitor and measure results for continuous improvement.
About BlueCrest
BlueCrest, formerly the Document Messaging Technologies (DMT) division of Pitney Bowes, is an independent technology company with a long tradition of global leadership in enterprise print, mail, and customer communications. With a comprehensive line of printers, inserters, sorters, and parcel solutions—and a renewed commitment to providing innovative software—BlueCrest serves clients around the world. For more information visit www.bluecrestinc.com.