[(Danbury CT) September 25, 2020] — With the expansion of Vote-by-Mail during the global coronavirus pandemic, BlueCrest and Runbeck Election Services have teamed up to help their clients meet the surge in mail-in ballot printing, inserting, and sorting.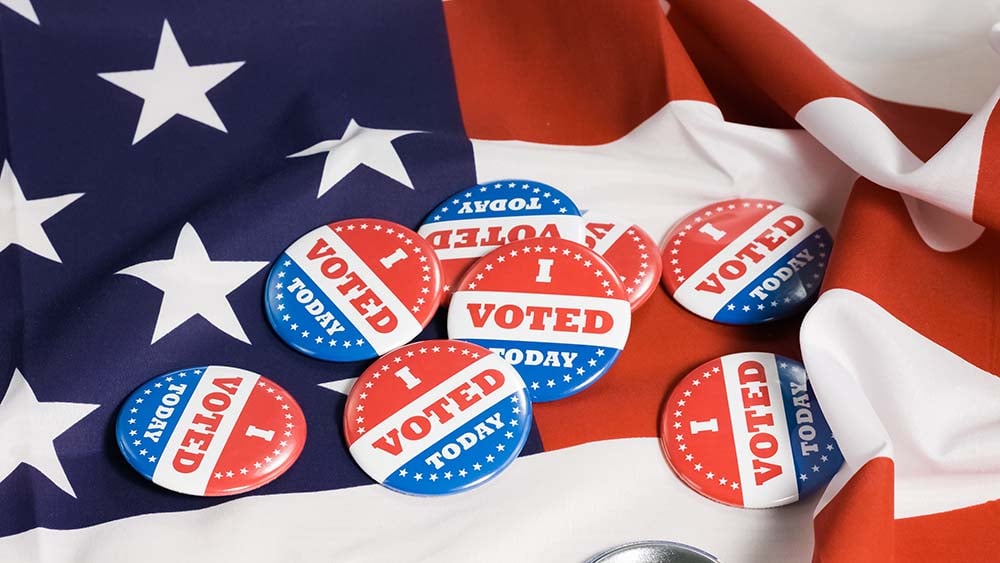 Runbeck expanded its Vote-by-Mail operations in 2006 when Arizona decided to provide greater access to mail voting for its constituents. Since then, Runbeck has steadily built its equipment footprint to include the BlueCrest Vantage Sorter with new Mixed Mail Stackers. In anticipation of the 2020 election, Runbeck's upgrade to the Vantage Sorter by BlueCrest increased their output from 24,000 pieces per hour to 50,000 pieces per hour, all while reducing the footprint of the machinery.
"With the increase in demand for mail ballots this year, we decided to bring in the Vantage with Mixed Mail Stackers by BlueCrest a year earlier than we planned in order to get the extra power we needed to get through the November election," said Jeff Ellington, President & Chief Operating Officer of Runbeck. "We like the Vantage because it's twice as fast as our previous equipment. The reliability of the Vantage is also improved because the newer design preserves the integrity of the envelopes, meaning they don't get damaged. This saves us precious time, especially in a critical year like this."
Ideal for inbound and outbound mail ballot processing, the Vantage sorter offers two-speed options to accommodate medium-size counties (up to 24,000 pieces per hour) and larger counties (up to 50,000 pieces per hour). Highly modular, configurable, and easy to upgrade, the Vantage is flexible enough to fit any size environment and offers a life expectancy of 15 years — something no other manufacturer can offer.

Partnering with BlueCrest was easy. The sales and services team does a good job of staying in touch and following through. They are there to answer any questions we need. The installation went incredibly smoothly for the multi-tier and mixed mail installs. We were moving envelopes within two days.
Jeff Ellington
President & CEO, Runbeck
Since 1972, Runbeck Election Services has preserved the integrity of the American democratic process by partnering with cities, counties, and states to provide a trusted election experience with ballot print and mail services, as well as equipment and software technology solutions that are accurate, transparent, and efficient.
BlueCrest Relia-Vote offers end-to-end solutions for processing both outbound and inbound mail ballots. Relia-Vote uniquely enables high integrity, tracking, monitoring, inbound signature validation, sorting, and reporting in an automated, secure solution. It incorporates proven BlueCrest solutions including print management software, high-quality inkjet printers, high-speed inserters featuring file-based processing, and sortation with in-line signature verification.
About Runbeck
Headquartered in Phoenix, AZ, Runbeck Election Services successfully innovates the process of producing elections for jurisdictions around the country. Runbeck's experience and expertise are trusted to deliver customized election solutions, reaching more than 70 million voters. Embodying the spirit of "what is possible", Runbeck Election Services has developed cutting-edge equipment, software, and production methods that provide peace of mind to our partners. Each result is delivered using the latest technologies and more than five decades of expertise. For more information visit https://runbeck.net/.
About BlueCrest
BlueCrest is a global, innovative leader in enterprise print, mail, and customer communications. With a comprehensive line of printers, inserters, sorters, and parcel solutions—and a renewed commitment to providing innovative software — BlueCrest serves clients around the world. For more information visit www.BlueCrestInc.com/ and BlueCrest's votebymail.com.