(DANBURY, CT) — February 7, 2023 - From its prime and secondary disaster recovery premises in Burton on Trent, England, PHD Mail Limited has been successfully supplying first-class services for business-critical documentation for over 30 years. The company's expertise is securely receiving various forms of data and transforming this into client-specific delivery and retrieval channels such as post, e-billing, scanning, and archive.
On the back of recent new business wins, this ambitious company is looking to increase both the type and amount of work it can process. To achieve this goal, PHD Mail has committed to a £2m investment in BlueCrest mailing products and services. The investment sees the addition of three BlueCrest MPS inserting platforms, and a state-of-the-art Vantage mail sortation platform to the PHD Mail technology portfolio, plus a long-term single source service commitment with on-site engineer support to ensure optimal productivity.
The BlueCrest MPS High-Speed Inserting Systems cycle at an impressive 26,000 envelopes per hour, and these devices have replaced PHD's existing inserter platforms. This sizeable investment results in a reduced number of systems to process all output at higher speeds and with greater efficiency delivering a significant uplift in net-good mail pieces per hour on the belt.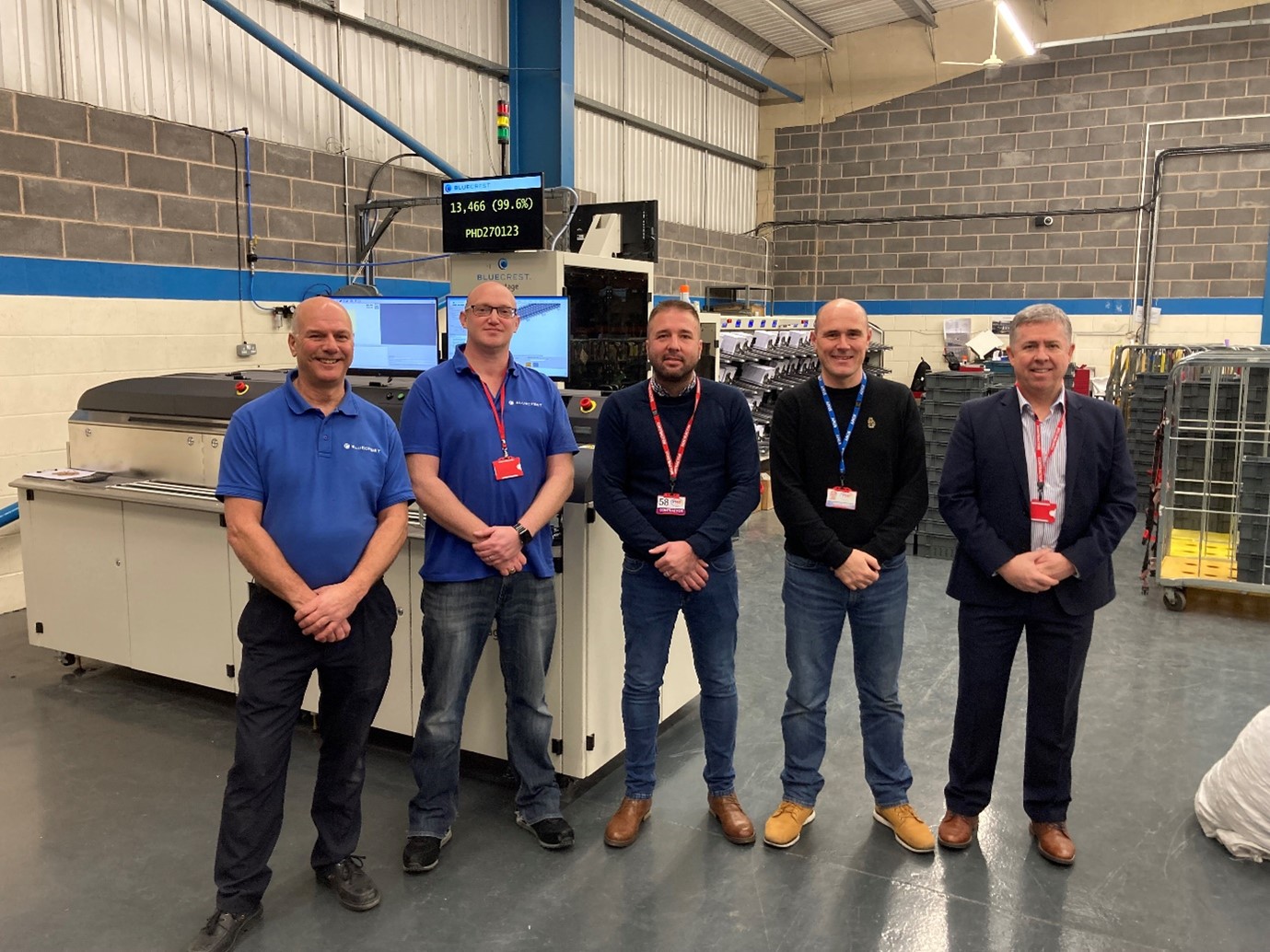 The new Vantage mail sorter, cycling at speeds up to 50,000 envelopes per hour, replaces an existing sortation machine. With mail pre-sorted prior to handover to a DSA provider at the heart of PHD's business, this new technologically advanced servo-driven system is simply faster, more efficient, has fewer spoils, and uses less power than the previous machine. PHD has seen a tangible upside since installation, with an end-to-end reduction in operator interventions from the magazine loading section all the way through to the final pocket, and, as the operators will tell you, the Vantage is "whisper quiet."
Operations Director, Antony Moore comments: "These investments represent a step change and take PHD Mail to the next level. The MPS inserting and Vantage sortation systems are widely recognized in the industry as world-class products, particularly in the transactional billing marketplace. They have ultra-high productivity and unrivaled integrity credentials, especially with the advanced DC BlueCrest file-based inserting software for process integrity, and our Vantage mail sorter delivers considerable postal savings for our clients. All these are of paramount importance for secure business-critical statements and billing runs. Also key to us at PHD, is the ergonomic footprint which means we can easily fit several, highly configured systems into our production facility".
Business Development Director, Kevin Dunn added: "PHD are always looking at our position within the transactional arena. Always making sure the infrastructure and suppliers meet the very high standards we aim for. BlueCrest continually advises and guides PHD and we believe they are critical to the continuation and growth of our business. We very much look forward to the future, working in close collaboration with the BlueCrest team."